Loss Prevention Monitoring Technician – Thriftys Family of Brands
Date Posted
February 28, 2023
Department Loss Prevention
Location Toronto, ON
Job ID 114575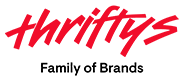 Website Thriftys
Thriftys Family of Brands is HIRING! Our brands include Bluenotes, Thriftys by Bluenotes, Aeropostale Canada and Lucky Brand Canada
Thriftys Family of Brands has been a proudly Canadian company since 1942. Our company philosophy is all about our customers and employees feeling empowered to express their individuality and diversity through fashion – we want YOU to be YOU!
Do you want to work for a company that is a leading brand in the fashion industry? Are you an authentic, influential individual that will add energy and excitement to our growing business? Do you thrive in an environment that is hands on, fast paced and ever-changing? If you answered "Yes", then we want to meet you!
Thriftys is hiring a Loss Prevention Monitoring Technician! This is a 12-month contract position.
Position Description
The Loss Prevention Monitoring Technician is responsible for using remote security cameras at store level to protect Company assets by reviewing and reporting suspect activity at store level (both internal and external), along with verifying policy and procedural compliance. The Loss Prevention Monitoring Technician assists in the prevention/minimization of internal/external theft and administrative loss.
Duties and Responsibilities
Duties and responsibilities include, but are not limited to, the following:
· Conduct video surveillance and investigations for internal/external theft and breach of Company policies at store level
· Monitor and review in store procedures and incidents using camera monitoring software
· Communicate findings to Operations and the loss prevention management teams
· Provide real time support to store level personnel (e.g. shoplifting)
· Maintain records of all video investigations and incidents
· Perform remote troubleshooting and technical support for camera systems
· Log daily activity of all incidents using Heat software
· Run employee investigations using XBR software and analyze queries as required
· Maintain all camera systems, reporting issues to the Loss Prevention Monitoring Supervisor. Assist with camera adjustments for new installations and software setup
· Provide administrative support to the Loss Prevention Coordinator and the Loss Prevention Monitoring Supervisor
· Support customer inquiries on behalf of the Customer Service Department (refunds, double charges etc.) (camera stores only)
· Support the Human Resources Department with customer accident/incidents investigations (camera stores only)
· Attend departmental meetings
· Adhere to corporate health and safety policy requirements that contribute to a safe work place
Working Conditions
· Office and occasional warehouse environment
· Ability to lift and carry up to 50 pounds
· Ability to climb ladders
· Hands on hardware maintenance
Qualifications
· High School diploma or equivalent
· Minimum 1 year of retail experience
· Previous loss prevention experience an asset
· Proficient in Microsoft Office
Related Work Skills
· Excellent communication, written and presentation skills
· Excellent interpersonal skills
· Self-motivated, energetic and able to adapt quickly to change
· High level of confidentiality
· Works well in a team-oriented environment
· Effective time management and multitasking skills
· Strong analytical and problem solving skills
· Attention to detail and accuracy
· Strong organizational skills
· Proven ability to work well under pressure and meet all deadlines
· Good technical understanding and ability to learn new programs quickly
If all of this has inspired you, let's talk! Send us your resume today!
We thank all applicants for their interest however, only those selected for an interview will be contacted. Thriftys is an equal opportunity employer. If chosen to participate in the selection process, accommodations are available upon request. We will consult with the applicant to provide or arrange suitable accommodation in a manner that takes into account the applicant's accessibility needs
APPLY FOR THIS JOB